The Best Content Management Services
New authors know that they have to be writing blog posts and other content, but who has time? Having a well-positioned and curated blog can help you grow your business while you make a difference in the world, but few people know how to make it happen or have the time to do it themselves. It's complicated and time-consuming, and you're already busy.
You're painfully aware that every day that goes by, you are missing out, and you want to do something about it. We believe that everyone who wants their blog posts outlined or written for them deserves quality help they can rely on.
How We Can Help
Providing quality content that search engines like will help you be found online. This positions you as the authority in your area and helps you land more clients. The key is to produce high-quality, helpful content that is also search-engine friendly. We help people every day to do just that.
People like Side Hustle Nation owner Nick Loper, 5-Star Experience consultant Christine Hughey, financial guru to the younger generations Rachel Richards, and others have trusted us, and you can, too. We can do the SEO-focused writing you don't want to do for your own blog and for your clients' blogs.
Your Plan
Every project needs a plan, and we have one that's well established.
Step 1: We get on a call to determine your specific needs and make sure we have a great fit. Then we get you set up with an account manager, who will set up your special client repository and other onboarding tools and take great care of you.
Step 2: We write the posts and make sure they contain what they need to position you (or your client) as the authority in that niche.
Step 3: We schedule the posts in the back end of your WordPress site or, if you'd like, send them to you via your client repository so you can publish them yourself. Then you can get more clients, and open doors to possibilities and opportunities you can only imagine right now.
Your Investment
How much is it costing you to not be actively posting? How many potential customers or clients don't even know you exist, let alone feel like they can trust you to solve their problem? Neglecting to position yourself as the expert and solution to their problem or the provider for their needs is costing you a great deal every day. But it doesn't have to be that way.
This investment in your business can vastly increase your success. Some of our clients have recouped their investment with just one transaction. Imagine landing deal after deal just because you were smart enough to leverage someone else's work. Imagine generating fees over and over for the rest of your career. We offer the following payment options and packages.
Content Management and Repurposing
Each package begins with an orientation call, where we discuss your business goals and needs so we can tailor your content to best serve you. Each package comes with an account manager who will be matched with you after the orientation call. Your account manager will become your point of contact and take care of you and all of your blog posts, social media posts, and other pieces if applicable. You have the option of drafting your own posts or sending your account manager some ideas a month ahead, such as a bulleted list or links to YouTube videos or other content to use as a guide for your content. Your account manager will log in on your WordPress site and take care of all of it for you (you may create an Editor user, which restricts what the user can do, allowing them to put up blog posts but not change other things about your site).
Billing will be via automatic monthly invoices that may be paid securely online.
If you desire the optional social media package, the posts will begin in month two, as we create them after getting to know you and your content during the first month. Upon termination of your service, you'll still receive that last month of social media posts.
Please note that the packages vary not only by the quantity of posts but by other contents as well. Higher-priced packages contain a greater number of elements.
Cupcake Level (Tier One, Budget)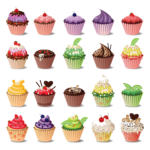 This package is best for a business owner who needs a small amount of online engagement and/or who has budgetary constraints. It contains the following:
Keyword research to identify the appropriate terms to help you rank well in search engines and help the right customers and clients find your content
On-page SEO for the blog posts, including the appropriate keywords, meta data, Alt tags, and Yeost SEO alignment
At least one image for each blog post, with Alt tag, description, and caption
Embedded YouTube videos as applicable
Four blog posts ghostwritten with the appropriate readability and content, which are then edited and posted to your WordPress site (or scheduled to publish on certain dates) complete with Yoast SEO alignment, or eight posts edited and posted if you write them yourself
Interlinking of posts as applicable, to other posts/pages on your site to create content webs, and to offsite locations when it makes sense to do so
A Microsoft Word document of each post
A PDF of each post, which can be used as a lead magnet or other giveaway, among other things.
SM30 Package: 30 social media posts, with 10 images that relate to your topic(s) and are appropriate for platforms such as Twitter, Facebook, and Instagram
A special repository for storing your finished pieces so you'll have access to them even if something happens to your personal computer/files
Price: $1,000 per month
Tier Two (Standard)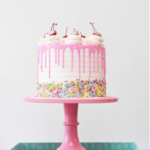 Everything in Tier One, plus
Four additional blog posts for a total of two per week (eight blog posts per month) (or sixteen if you write them yourself)
SM90 Package: three posts per day for a total of 90 for the month; 30 images
PR Strategy: Suggestions for places to appear, such as podcasts to be interviewed on, help getting quoted as an expert, or other options for media appearances
Repurposed Recording: Transcription and repurposing of audio or video recording, up to 60 minutes monthly (can be stacked). Turn that podcast episode into a document you can use in multiple ways. One episode can become as many as ten blog posts, for example.
Audio recording: You might want a track to use for a YouTube video, or you might want someone to say something you don't want to or can't say for yourself. Up to 60 minutes monthly. Choose male or female voice.
Content strategy: suggestions for how to best make use of your content
Price: $3,000 per month
Tier Three (Deluxe) (Extremely Limited Availability)

Everything in Tier Two, plus
Five times the number of blog posts in Tier One, for a total of 20 blog posts per month, one per work day; or eight long-form blog posts (2,000 to 3,000 words each) (or thirty edited and posted if you write them yourself)
Even more robust SEO benefit by being prolific and posting frequently and consistently
SM120 package: four posts per day for a total of 120 for the month, with 40 images
Ten times the Repurposed Recording of Tier Two: up to 10 hours (600 minutes) of audio/video content per month transcribed, edited, and turned into written content (This is a great way to get a book written.)
Six times the audio recording of Tier Two: Up to six hours monthly. Choose male or female voice.
Price: $10,000 per month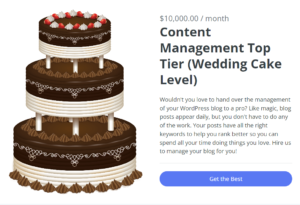 For examples of our work, see Side Hustle Nation, Delivering Wow Dental, Pressing Forward, or Contract Diagnostics. Here's a book we made from A/V recordings. Here's another. As part of our work for Contract Diagnostics, we transcribed five podcast episodes and turned them into 150+ documents they can use in many ways. See also Books Edited by Jennifer Harshman.
For more information or to choose your tier and set up your orientation call, email Baker@yourbookbakery.com
Your Guide
You know how valuable and important quality SEO-focused content is to establish you as an authority in your field. You also know how much you are losing out on every day because you don't have what you need yet. Even though you understand SEO writing, it's difficult for you in a different way: You just don't have time and can't do it all yourself.
We will help you make a bigger difference for your clients and readers while attracting more of your ideal customers or clients, and we make the whole process as simple and easy as possible.
Let's Do This!
Getting started may be the easiest thing you do all day. Just choose the option that smells good to you. As soon as it's paid, we'll immediately start helping you bake your treats and increase your bottom line.